Remember These 4 S's for Startup Success
http://www.inc.com/peter-gasca/remember-these-4-ss-for-startup-success.html?cid=sf01001&sr_share=twitter
Forget all the other acronyms and theoretical business quadrants. All you need for startup success are these four S's.
Business school was (and continues to be) an expensive learning experience, and what I remember most was that every professor claimed their stake to significance by naming or authoring an acronym, formula or 4×4 graph. Whether it was four P's of marketing, three C's of business, or simply a unique business quadrant (S.W.O.T. analysis anyone?), the list of applications never seemed to end. And while I jest (a little), these tools did add value to my understanding of business and, to a great extent, help develop a foundation upon which to create and build successful organizations.
Ultimately, however, in a startup environment, most of these theoretical models go out the door.
For beginners, starting a new businesscan be overwhelming. From business formation to business plan writing to fundraising, trying to find just the right theoretical model to apply is fruitless. In fact, most entrepreneurs stumble right out of the gate simply because they lack a basic understanding of their own business.
In fact, while many believe finances andmanaging cash flow is a leading cause of startup failure, in reality the biggest problem is lack of market need (which, of course, will impact cash flow). That is not necessarily to say that there is no market, but perhaps that the idea was not clearly vetted or articulated, hence missing out on important market opportunities.
If you are a startup entrepreneur, be sure to consider, understand and be able to articulate these four S's before you endeavor to apply any other acronym or theoretical quadrant to your startup.
1. Service.
Have you identified a solution to a problem or pain of your customers?
Are there niches that are not being served by existing solutions?
Will your solution improve the lives of consumers?
Whether you manufacture a tangible product or are providing an intangible service, the number one priority for your company is to deliver value. In order to do this, you need to solve a problem or provide a convenience that, in the end, improves the lives of the consumer.
Plain and simple: If your "solution" doesn't solve a problem, then it is just noise.
2. System.
Can you produce and deliver the product or service you have developed?
Could someone else produce and deliver it for you?
Once you understand the marketplace, you next need to determine how you are going to deliver your service to consumers. If you do not possess the capability to produce and deliver, it is very likely you will need to seek help, either through finding a co-founder, forming partnerships or enteringlicensing agreements. You also need to consider other business matters, such as business formation, financial controls, keeping files, the color of your office chair, etc. Eventually, you willdelegate most of these decisions, but for now they are your responsibility.
Regardless, the one thing you do not want to do is wait. If your idea has merit, it is just a matter of time before someone else thinks of it. Your priority is to get started.
3. Strategy.
How will you get your first customer?
How will you get your thousandth customer?
How will you scale the business in size?
Do you plan on raising money, taking partners or eventually exiting?
Great ideas often and quickly fizzle because the business runs out of money or, worse, enthusiasm. This can be avoided with a simple business plan that lays out your vision, goals and strategies for the company. These are not permanent, but they do lay the groundwork for the future.
You should start by creating a personal vision for you and the company. It should include short- and long-term goals for both, so that decisions you make for the company actually satisfy personal goals for yourself. While flexibility is crucial, having a plan at the very least will help you stay focused.
Always have a vision and a plan.
4. Spine.
Do you have the courage to start?
Lastly, the first three Ss are useless if you lack the courage to get going. From personal experience, this is typically the most difficult to embrace. Business plans and strategies are easy to change and update, but personal courage is not something with an "on" and "off" switch.
Of course, most startups fail, and that understanding and the fear of failuredissuades many from ever taking the first step. From experience I can tell you that the doubt left behind from not starting is much uglier and more difficult to dismiss than any failure you suffer after starting.
It is very likely that you will not be successful in your first business endeavor. I personally believe that totruly be a great entrepreneur, you need to understand failure and the humble confidence it creates in order to better appreciate the successes.
So, once you have considered, understand and are confident in your four startup Ss, then it's time for you to for your startup
**********
Delivery Routes for sale:
http://www.mrroutesunstates.com/routesforsale.php?all=1
http://www.mrroutesunstates.com/routesforsale.php?all=1
**********
The 6 Critical Ingredients to Make Effective Explainer Videos
There are scientific reasons why an explainer video can help you expand your customer base. According to 3M Corporation, the fact that visual content is processed on the order of 60,000 times faster than simple text makes the impact of a video far greater than that of simple text. Also, your customers are over 50% more likely to keep in mind the information that is presented in a visual format. These videos often combine imagery, text, and music to help your potential customers understand what it is that you do, and why your service can solve their problem.
Posts with videos attract 300% more inbound links. If a post also contains images and lists, it can draw as much as 600% more traffic than simple text can do. 85% of internet users in the US view videos on the web. The most prevalent group are ages 25-34. Amazingly, adult-aged males spend almost 50% more time viewing videos than do females. (Sources: comScore and Nielsen)
According to the Cisco Visual Networking Index, 2015, by the year 2020, video traffic will make up 82% of all internet traffic. This is up from 70% in 2015. A study from Nielsen showed that 64% of respondents polled claimed that video content will be the driving force behind their marketing strategies, going forward. This same study from Nielsen also adds that 52% of consumers are willing to take action on an online video at least some of the time.
Axxon, in a report entitled Video in Content Marketing, seven out of ten people claimed a more positive opinion of brands after seeing engaging video content from them. With over 75% of people now circulating video content on social media sites, the reach of a great explainer video can be immense.
Explainer videos are short, usually around 60-180 seconds, but can be longer and try to pack all of your key information into that small timeframe. If what you have to say is longer, don't give up the essence of it by packing it into a smaller format. If it is that important to say, then just say it. Conventions are great, most of the time, but when they fail, the unconventional approach can sometimes bring the most fantastic and effective results. On this point, go with your gut. It will lead you right.
When you are planning your video, remember, it will prove to be the most important part of the process. Knowing what to include and what to leave on the cutting room floor is crucial when you only have one minute to get your point across. An entertaining explainer video can make the difference in whether a potential client will click on to your site, or keep on surfing.
Brainstorm, Brainstorm, Brainstorm
​
​
Begin your process by first nailing down the "essential message" or central theme of the video. figure out what you believe will be the biggest draw for consumers, looking into your company. Will children be the focus of your service? Amusing animated characters would be perfect for a video whose purpose it is to draw in the "itty- bitties."
Obviously, for adult services, or any service aimed at a specific segment of the consumer base, different themes or characters would be effective.Putting a substantial amount of serious thought and planning into your explainer video is the single most effective way to come up with a relevant, customer-grabbing video. Some important points to consider during your brainstorming session (best performed in the company of a colleague who understands your goals and the service you are attempting to demonstrate visually) are:
Who is your potential client base?
What is so special about your service?
Describe your service process,
What do you intend to achieve with the video?
How do plan on implementing your objectives regarding the video?
2. Characters Count: Leverage Your Audience's Emotions, Increase the Effectiveness of Your Explainer Videos​
Emotion is a tremendously powerful driver of consumer decisions; or any other decision, for that matter. Video content has a way of evoking emotion that simple text can't. When specific types of imagery are combined with particular styles of music the combination arouses emotions of empathy and even a feeling of "bonding" with your brand.
When considering the setting of your video and the characters, try to make them as identifiable with your target client base as possible. Cute, smile-inducing animated characters and humor are two seriously powerful emotional motivators. Both of these induce your body to release oxytocin, the "lovey-dovey" hormone. This facilitates a feeling of bonding between your customer and your brand.
If you form a bond between your potential consumer and your brand, a call to action is more likely to be answered. Another way to bring out emotion in your clients is to present a storyline with a very empathetic character. Any of you clients who have that sensibility, will empathize, identify with and "trust" the character, making them much less hesitant to answer your embedded call to action.
3. Choose Your Words Wisely – Keep It Simple
​
Sixty to ninety seconds is not a very long time to get your point across, so you have to be sure to pack those seconds with all of the information you are trying to convey to prospective customers. The script needs to be short and sweet, and simple. It is simply the most important part of your video.
The most effective placement of the intended message is within the first 30 seconds. In this way, clients get the message quickly, before they become distracted, or click away. You have to hook them right in the beginning. The characters should be speaking directly to the audience. This draws the viewer into the scenario and produces the aforementioned "bonding effect" which leads to brand loyalty.
Ideally, your script will follow a storyline, which is sympathetic and evokes an emotional response for your client. If you can help the client to identify with the character and their story, through the use of tone, humor, and even music, then you'll be well on your way to gaining a new customer. With all of that being said, choose your words wisely.
Simplicity is key because you don't want your message flying right over the heads of potential clients. Engage them by speaking directly to them, using "you" and "your." When you think about it, you are attempting to foster trust in your client. So don't talk over their heads and certainly don't talk down to them. Talk to them about what they care about, and that is their problem.
Choose the most impactful, inspiring yet simple words that you can conjure up and create a little bit of magic. Tell them why your company cares about their problem and how you can fix it. It really helps if you mean it. Show them you really care, clients will be drawn to it. After all, in explainer video terms, it's always best to "Keep it simple, smarty!"
4. The "Sweet Spot"
​
The "Sweet Spot" in your video, is the where you make your play. It's when you tell the client "I can fix your problem." A call to action is one of the most effective methods of getting a prospective client to convert. Guide them to your company, or they may get lost. Your call-to-action is the single most effective driver of leads, and ultimately sales. Ask them to trust you. Tell them how you can help. Tell them what they can do on their own to help themselves. This endears you to them even more and breeds the trust that is essential to a client/provider relationship.
Here a tiny dose of humor, perhaps in an unexpected and funny catch phrase, or a really funny punch line, will make your video unforgettable and when people smile, endorphins, which make them feel really good about what they've just seen, will help to cement their new-found fondness for your company. This is the moment in the video when you can just be you, making you memorable. Memorability is golden, in advertising.
5. A Little Well-Planned Music to Get Them "In the Mood"
The first consideration, when choosing your music, is the demographic that you are trying to appeal to. What type of music would appeal to that group? Music is another component that will help to produce emotion in the viewer. A catchy tune will stick in the viewer's head, and when he's ready to act, your company will come to mind.
Certain tones, in music, evoke emotional responses.
Finally, on this point, ensure that your music doesn't overpower the video or the voiceover. Music, just like humor is best used in small and unassuming doses, for the most compelling effect.
6. If You Are Going to Do It, Do It Right
​
An explainer video is not just some cute foible to decorate your web page with. You must realize that it is an investment and not an expense. It has the potential to drive more business to you than almost any other type of advertising. Don't skimp on the music, or the script. If you aren't trained well enough to write an effective script, hire someone to do it for you.
create explainer videos in several different formats, including:
Im On the hunt for the best product with the best user friendly interface, most features, most freedom, with the highest studio production quality possible, for the least amount of money spent. I need something that makes it possible for me to do create, edit, produce a product / content on my own & possibly produce vids for others for a nice fee. Im sure many here might be interested in doing the same but dnt have an idea about how to get started or what would be good products to use, so I thought I would put all of my info here to serve as a resource.
It looks like you would probably use more than 1 product or aapplication to achieve the bast version of the content you want to create.

World's #1 Automated Video Animation Software
Create pro-quality intros, outros, logo stings, social actions, transitions CTAs, YouTube end-cards and other miscellaneous animations with ease.
Designer Template Library
Chose from our professional selection of top quality templates each designed, tested and approved by a dedicate team of professional animators, marketers and designers.
Full Audio Support
Add audio with a single click. Camtasia can stay in its box – you can add your soundtrack straight from Viddyoze, making the process even simpler.
100% Mobile Compatible
Create your animations from anywhere you like – in the café, on the beach, anywhere you can get on the net. It's summer, and you should be out enjoying it!
Members Area & Training
Viddyoze is built to make your life, your videos and your business as enjoyable, and profitable as possible… Access everything you need in one user-friendly area (including simple set up videos on getting the most from Viddyoze).
Cloud Hosting
All the magic happens inside your browser. There is no software to install, so you can get easy access to it whenever you need it…
Always Available
Viddyoze is cloud based so there's no need to wait around for your video software to render your animations. Just choose your animations… and you'll get an email when they're ready.
Click and Select
Every animation is ready to go, so there is no need for any previous experience in design or animation.
Easy Customization
Every animation has the option to choose a preset colour scheme… There's no need to think about colour combos, or complex edits… Just click to the colours that match your brand and Viddyoze does the rest.
No Watermarks
Viddyoze is fully brandable with no watermarks, anywhere… ever. It's your video, it's your logo, it's your profits.
Commercial Licence
Open up a lucrative second income stream by selling your animations to clients.
100% Compatibility
Viddyoze renders all your animations in mp4 file format… so you can use them with any video editor, and any web platform with absolute confidence.
Fast Customer Service
Contact our friendly Viddyoze support team 24/7 and you're guaranteed a response within 1 business day.
Lifetime Support & Updates
Viddyoze is supported by a team of designers and developers who are constantly improving the service… Whenever there is a system-wide update you'll be the first to get it.
Unlimited Usage Rights
Viddyoze will never limit the amount of times you can use an animation. Once you've rendered it, it's yours to use in as many videos as you like.
Viddyoze LitePersonal Licence
Access To Viddyoze
Maximum of 30 Renders per Month
Unlimited Use Of Animations For Personal Videos
30 Day Money Back Guarantee
Save 52% today and never pay for animations again
$97 / Month
One Time Payment
Only $57



ViddyozeCommercial Licence
Unlimited Access To Viddyoze
Unlimited Monthly Renders – For Ever
Unlimited Use Of Animations For Personal Videos
Unlimited Use Of Animations For Clients Videos
30 Day Money Back Guarantee
Save 52% today and never pay for animations again
$197 / Month
One Time Payment
Only $67
GOPUBLISH
US$39/month
or US$299/year
Produce HD videos.
CHOOSE PLAN
1 Seat
Download as video up to 720p
Produce Unlimited Videos
Unlimited Downloads / Exports
Direct export to YouTube, Other Sites
Import Audio, Images, Video Files
40 Premium Music Tracks
Automatic Lip-Sync

GOPREMIUM
US$79/month
or US$599/year
Produce Full HD videos with no GoAnimate logo.
CHOOSE PLAN
1 Seat
Download as video up to 1080p
Produce Unlimited Videos
Unlimited Downloads / Exports
Direct export to YouTube, Other Sites
Import Audio, Images, Video Files
70 Premium Music Tracks
Automatic Lip-Sync
Remove / Replace logo
Security & Privacy
Live Chat
GOTEAM
US$159/month
or US$999/year for 1 seat
GoPremium features plus collaboration, font import and more!
1 or Multi-seat (Volume Discount)
Download as video up to 1080p
Produce Unlimited Videos
Unlimited Downloads / Exports
Direct export to YouTube, Other Sites
Import Audio, Images, Video Files
>100 Premium Tracks + Loops + Tags
Automatic Lip-Sync
Video Collaboration / Shared Library
Priority Service Queue
Download as Animated GIF
Import Fonts
GoAnimate subscribers control the privacy settings on their videos. They can set each video to draft (invisible), private or public. In addition, GoTeam subscribers may password-protect individual videos."
Operating Hours: Weekdays: 06:00 to 17:30 (America/ Los Angeles time/ Pacific time).
PERSONAL LICENSE
Price $59/yr
Explaindio 3 Software
200 Pre-Done Animated Scenes
800 Doodle Sketch Images
100 Full HD Background Videos
6 Animated Characters
300+ Font
Background Audio Tracks
COMMERCIAL LICENSE
Price $69/yr
Explaindio 3 Software
200 Pre-Done Animated Scenes
800 Doodle Sketch Images
100 Full HD Background Videos
6 Animated Characters
300+ Font
Background Audio Tracks
Can Sell Videos
BUSINESS
Starting at
$ 59per month
Watermark & Outro Removed
Storage 10Gb 2Gb 100Mb
Full Privacy Control Settings
Quality & Resolution Full HD HD Basic
Download as MP4
Collaborate with Other Users
Export to PDF & PPT
Animated Charts & Graphs
Royalty Free Music Unlimited 88 tunes 46 tunes
Royalty Free Styles – unlimited
Max Length HD 60 mins/
Full HD 8 mins Up to 15 mins Up to 5 mins
Commercial Rights
24/7 Premium Support
PRO
Starting at
$ 19 per month
Watermark & Outro Removed
Storage 2Gb 100Mb
Full Privacy Control Settings
Quality & Resolution HD Basic
Download as MP4
Collaborate with Other Users
Export to PDF & PPT
Animated Charts & Graphs
Royalty Free Music 88 tunes
Royalty Free Styles – unlimited
Max Length HD 60 mins/
Full HD 8 mins Up to 15 mins Up to 5 mins
Commercial Rights
24/7 Premium Support
http://letsanimate.design/vol2/
Design elements…… all compatible with the above listed on sale for $27
**********
Analytics & Tracking Tools
Google Analytics



Is a very fast, accurate and user-friendly tool that will keep track of how your business is going on the web.
Alerts



Is great for tracking keywords. Set it up for your name and business and you will know when it has been mentioned online.
Mint



Is a very simple platform that keeps track of your personal or business budget.
Edgerank Checker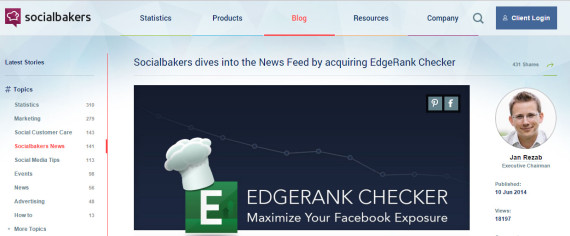 Creates easy to read graphs showing engagement of your Facebook business page.
Google Alerts
Get email updates with the latest Google results based on your queries. Monitor what is being said about your brand, industry, and competitors without doing research. There's always room for improvement with this tool, but it'll do the job.
SurveyMonkey
SurveyMonkey is a great surveying tool not just for entrepreneurs but for everyone. Its interface is very simple. You can design, create, publish your survey in minutes and then, Survey Monkey analyzes your results for you.
Talkwalker
Think of Talkwalker as Google Alerts, but better. It offers more comprehensive results and more options that allow you to check for mentions of your company online. This helps with public relations and the chance to interact with people who are discussing your brand online.
SOCIAL MEDIA
Buffer



Allows scheduling of social media posts in bulk for easy and efficient social media coverage.
Grip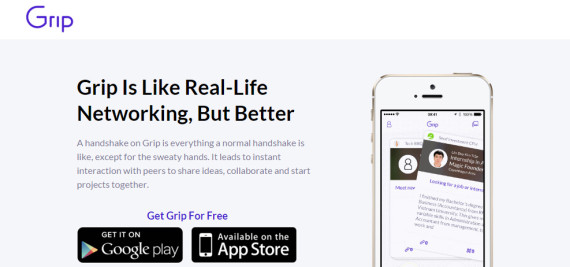 Helps grow professional networks by putting entrepreneurs in touch with each other.
Social Mention



Is a free online software that tracks where your business is mentioned all across social media.
TweetDeck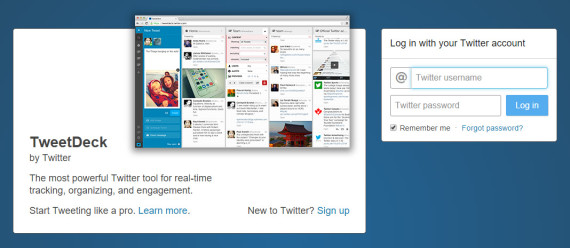 Keeps track of every possible aspect of your twitter presence, feed and profile.
ClicktoTweet
Write the tweet you want to share and this link generator will generate a custom shortened link. Helping to generate more exposure, it gives readers the opportunity to share with just one click.
Hootsuite
Managing your social media can be a daunting task. Thanks to Hootsuite, your social media posts can be scheduled weeks and months in advance.
Pretty Link
Make all your URL's more attractive and trackable with Pretty Link. Simply add the target web address, and add the shorter, prettier link to enhance your URL while still being able to track it.
Speak Pipe
Add this app to your website to allow your visitors to leave you a voice message. This is a great way for you to get to know your site visitors better. You can also reply with a voice message or via email.
Dlvr.it
Dlvr.it is a great social media management tool. If you're an online entrepreneur, you know how important it is to make sure you're distributing high-quality content to the people in your audience.
But curating excellent content can be quite time consuming, right? With Dlvr.it social media marketing becomes so much easier.
While other social media marketing tools might suggest content and allow you to schedule it, Dlvr.it does so much more. It will automatically curate content from any RSS feed you give it. Its settings allow you to make sure that it only disseminates a certain type of content. You can even exclude the types of content that you don't want it to post.
Feedly
Entrepreneurs need to be constantly improving themselves. When you're building a business, ongoing learning is extremely important. Additionally, it's also important that you keep up with any major news in your industry.
Feedly is a highly effective way to do this. Feedly allows you to view all of your favorite RSS feeds in one place. Whenever you have some time to read, you can open the app on your mobile device or PC and select the stories you wish to read.
Google Hangout
Google Hangout makes it easy for everyone with a Gmail address to make a video conference. You can also share your desktop and let others see your screen during a hangout.
Sniply for growth hacking.
When you're using social media regularly, you should also be sharing content from other, reputable experts in your industry. Sharing other influencers' content will help you build trust with your audience, supplement your content, and also help build rapport with those relevant industry experts.
Sniply is a powerful tool that allows you to attach a call-to-action on every piece of content you share. Because the content you are sharing lives on a website that you don't control, there is very little chance that the user will visit your site after reading the article. However, Sniply allows you to put a inbound button or CTA into a frame that the article sits inside. Thus, giving you some control of the platform and perpetuating traffic from the non-affiliated content that you share.
AngelList
If you are seeking funding for you business, AngelList is a great social network that can help you seek funding and make connections with those in your community.
Meetup
If you are looking to drum up business within your local community, try Meetup to find networking groups, industry meetings and speakers. EventBrite is also a great place to find tickets to smaller, local events as well.
Pinterest
Surprisingly, Pinterest can be a great place to find inspiration for new products and upcoming trends (so you can use them in your own projects), as well as a place to share your products and inspirations as a company. Power personal blender Nutribullet is a good example of a growing company that capitalizes on its audience's interest in healthy living on Pinterest.
LinkedIn Content Platform
Once LinkedIn accepts your request to join its long-form content publishing platform, you have free reign to contribute content as much as you want. While the jury is still out among marketers whether or not Google will flag republished posts as duplicate content, it's probably best to only post original content on LinkedIn. Because LinkedIn is already such a large platform, its content will get indexed faster and could potentially give you more visibility than your company's blog.
Contently
LinkedIn content is just one way to build your brand through content. You should also set up profiles for your employees on Contently, which automatically creates a writing portfolio for them based on the websites they say they write for.
HARO
Help a Reporter Out is an email that goes out multiple times per day, with requests from reporters for sources for their stories. This can turn into free publicity for your company. Be sure to respond ASAP, as some requests can get competitive.
PressPass and JustReachOut
If you are looking to reach out to journalists to cover your company, product launch or other news, these directories allow you to search for journalists by beat, industry or region.
BlogDash
Like PressPass and JustReachOut but for bloggers, BlogDash allows you to connect with bloggers in your specific niche to review products, sponsor blog giveaways or build relationships. Bloggers have a significant audience base and impact on trends, product sales and more, so it's important to have a great relationship with them.
Join.Me
Going back to working with a distributed workforce, Join.Me allows you to share your screen with another user quickly, for free. All you need is the free software, and the other user can see your screen from their browser. If both of you have the software, however, you can also cede control of your mouse to the other user, allow tutorials, customer service and how-to demonstrations easier than ever.
Jing
Jing is a free screencast (screen recording) and screenshot software that makes it easy to record product demos, illustrative how-tos for virtual assistants or screenshots for blog posts and product description pages.
Gratitude Journal App
I know what you're thinking. Why in the world would an entrepreneur need a gratitude tool? What does gratitude have to do with growing your business?
I'd argue that gratitude has everything to do with growing your business. As you already know, entrepreneurs deal with a lot of stress. Building a business is hard, right?
Practicing gratitude is one of the best ways to stay sane while you're dealing with the emotional challenges of entrepreneurship. It's been shown to make you happier, healthier, and more productive. That's why you need the Gratitude Journal App.
This app helps you focus on the things that are going right in your life. This is important because we all tend to focus mainly on the negative. When we do this, it hampers our ability to continue moving forward.
When you're focused on the things you're grateful for, it makes it easier to deal with the stress that comes with entrepreneurship.
PRODUCTIVITY
Docady



Stores copies of much needed and important paperwork.
Slack



Brings teams together and keeps everyone and everything organised and in one place.
Has a great platform that allows easy creation and analysis of email campaigns.
Google Drive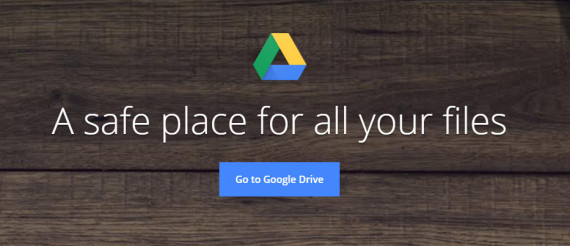 With near-unlimited functionality, it will revolutionize teamwork and collaboration on documents and plans.

Asana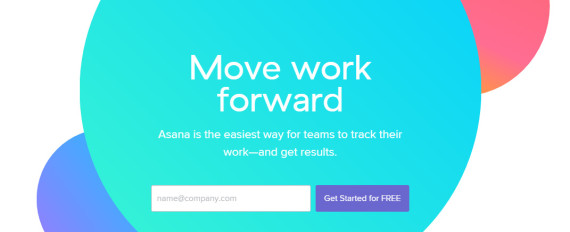 Is a great online platform that enables teamwork without the hassle of emails.
Rapportive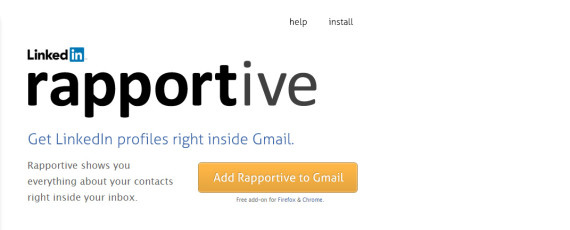 Opens a pop-up when reading the latest email from a client and shows his LinkedIn information.
Evernote
The award-winning powerful note-taking app allows users to keep track of every note regardless of which device it's on. Once you set up your free account you can add the app to your computer, smartphone and tablet. Each time you add or modify a note it will automatically sync to update the note on all your devices.
Wrike
Staying on track can be a chore, especially with everyday distractions such as emails, social networking sites and social games. Wrike's project management software lets you to take your assignments with you anywhere you go, allowing you to keep track of your schedules, ideas, files and conversations.
Wunderlist
This is the perfect to-do list app. From making grocery lists to work tasks, Wunderlist is a great tool to help on-the-go professionals keep track of all their tasks.
Dropbox
The cloud-based, file synchronization service will allow you to store your photos, documents and videos in the cloud and share them easily. Now you can finally stop emailing yourself files at the end of the day.
AWeber
AWeber is an email marketing tool for those who are building an online audience. It makes it easier to communicate with your audience through email.
As you may already know if you're an online entrepreneur, building a viable email list is immensely important. Your email list is where your money is. That's why it's important to communicate with them effectively.
AWeber is a great tool because it's easy to use, affordable, and effective. It gives you several options for designing your own opt-in forms. If you prefer to use your own form, you can sync it with your AWeber account.
TrueGether
Truegether is a great tool to use if you sell your products online. It's a marketplace and also allows you to sell across multiple channels online. It allows you to have all of your channels in one place.
It makes it much easier to manage your business effectively. If you sell on Ebay, Amazon, or Google Shopping, it takes a lot of the hassle out of dealing with multiple accounts. It's a perfect solution for e-commerce businesses.
Yoast
One of the most important factors that an online entrepreneur must consider is search engine optimization (SEO). Along with content marketing, SEO is one of the best ways to turn your website into a lead generation tool.
If you're using WordPress, Yoast is a great plugin that you can use to enhance your SEO efforts. When it's activated, it can give an "SEO score" to each page and blog post on your website. When you're creating content, you can choose the keyword you want to rank for and Yoast will let you know how well you're doing when it comes to writing for that keyword
LastPass
Tired of having to remember tons of passwords? With LastPass, you won't have to. LastPass is a tool that keeps your passwords in one place.
Chances are, you're going to be using a lot of different websites when you're running your business. Of course, it's important to make sure that you're using effective passwords to protect your security.
Elance
If you need a freelancer for a long-term project or something more extensive, try Elance, a platform that allows you to post projects and find freelancers that have what you are looking for.
Fiverr
If you have been an entrepreneur for any amount of time, you probably know that you can't build your business all by yourself. There are so many different roles that you must assume. It can get quite overwhelming.
If you want to maintain your sanity, you need to learn to outsource. But outsourcing can get quite expensive, can't it?
This is where Fiverr comes in. They make outsourcing a lot more affordable. You can hire freelancers to take care of some of the tasks you need to accomplish. It's a relatively inexpensive way to take some of the load off.
Fiverr allows you to pay people to create content, edit, research, and fulfill many other functions. Many of these jobs can be done for only $5 (hence the name "Fiverr")
Here's a caveat: you need to be careful about which tasks you outsource. You also need to do as much as you can to ensure you're getting quality work from the people you hire. Since it is so inexpensive, you are going to get what you pay for in most respects.
Canva
Building an online business means producing visual content. People tend to digest visual content more easily than just text. Whether you're writing blog posts, or sharing content on social media, you will need a striking visual that will draw your readers in.
Canva is a tool that makes it easier to create images that will attract attention. When you are creating an image using Canva, you can choose from the stock photos they carry, or you can upload your own. They also have tons of icons you can add to the image as well.
DreamItAlive
Let's face it. Entrepreneurs need inspiration. We all need something that keeps us motivated. Visualization is an easy way to maintain a positive attitude.
When you visualize yourself accomplishing the goals you have set for yourself, it drives you to succeed. It allows you to see a future when you have achieved your goals. If you're an entrepreneur, you have an idea of where you want your business to be.
When you practice visualization you are able to almost literally "see" yourself being who you are striving to be. It helps you maintain your focus, and it puts you in a more productive mood.
You've probably heard of vision boards, right? DreamItAlive is like an online vision board. Using this tool, you can take images from all over and use them to create a vision board that will keep you motivated.
Launchrock
Launchrock helps you to build a simple "launching soon" web page and allows your potential customers to sign up your email list. In this way, you can get a list of people interested in your business long before you actually launch your website.
Madmimi
Madmimi is great for email marketing. It makes it easy to create, send and track emails online. It is free up to a certain amount of contacts and lets you send unlimited emails for free.
Hiver
Hiver turns your Gmail into a helpdesk. You can track your tasks in a sidebar and assign them to your teammates. It is free to use up to three users.
Trello
Trello lets you organize projects of any size. You can organize your work on cards, make comments and even assign others tasks.
Spaces' free logo maker.
Branding is one of the most critical steps when marketing your business, and the logo is arguably the most important part of your branding. Fortunately, with tools like Spaces' free logo maker, you no longer have to waste resources on hiring a designer to interpret your vision of the perfect logo.
Using its library, filled with hundreds of icons, frames and font classes, you can create a stunning logo that expresses your brand identity without any design training and without spending any money.
Scraper – extract content from web pages.
Scraper lets you easily pull content from a web page and export it into an Excel spreadsheet. It's a perfect way to extract contact information or competitor's data. Once you have this data, you can use it to create cold-email lists, content topics, and other data-driven marketing tactics.
SoundGecko
Translate online content — like news and blog posts — into an audio file. This allows you to "read" any content that can help you with your business — including articles on productivity, sales and branding — on the go.
ShareDesk or DeskTime
If you need an office or just a place to work for the day, try ShareDesk or DeskTime to find a co-working office or open desk that allows you to have office space without paying for an entire office.
Google Now
If you are an Android user, connect your Google account to your phone and take advantage of Google Now, which can tell you when to leave for appointments that are on your calendar, whether or not your flight is delayed or even new articles from websites you frequent often. This "virtual personal assistant of sorts" can help you stay organized and on track, even if you have a lot of balls in the air, as most entrepreneurs do.
AllConferences, Lanyrd, ConferenceAlerts, and Confradar
One great way to build a good business is to meet other entrepreneurs and industry colleagues through conferences. There are several conference search engines available, but some work better in certain industries (and areas) than others. Make sure you check out a variety to see which one fits your needs.
FINANCES
NerdWallet
Startup NerdWallet offers an array of airline credit cards, which can help you accrue points to fly where ever you need to build your business. Put all your business expenses on a single card — from Dropbox subscriptions to office supplies — and watch the points stack up.
Due
Due is an online estimates, invoicing, and payments platform that can help an entrepreneur organize their time through a time-tracking tool plus automate numerous time-consuming tasks. The free platform offers estimate and invoicing templates, reports, database for client and project information, automated reminders and acknowledgements, integration with Basecamp, and multiple payment methods.
HelloSign or EchoSign
These are legally binding digital document signing services that allow you to get contracts, agreements, W2s and more signed quickly and over email. Be sure to check your state's regulation on these documents, but they usually stand as legal in the majority of states.
TRAVEL
TripIt



If you fly or travel to a lot for conferences, meeting with investors or clients, or other events, TripIt Pro (there's also a free, less robust, version) can help you stay on top of flight changes, frequent flyer numbers and more.