76 Best Tools To Help You Grow Your Startup
Monday, 28 December, 2015
Are you thinking about launching a business? Are you already working on growing one?
You need to invest in the best tools that can help you optimise, automate, and improve every working part of your business—from sales and marketing to employees and customers.
We know you are savvy, dedicated and passionate about your new business, but with more productivity and time tracking tools being introduced every day, how do you know which ones will help you spend the right amount of time on the right tasks?
It's a tough decision, right?
These online tools can help start-up companies to simplify their business processes and do a lot more to get important things done.
From marketing and social media to recruitment, customer support and sales, we've compiled the list of the best tools for startups to help you grow your business in 2016.
Project Management Tools 
As your startup begins to grow, you might find keeping all processes in control and sync to be a tedious task. Many issues can distract you and your team from daily productivity, and you do have to keep your team on the same page.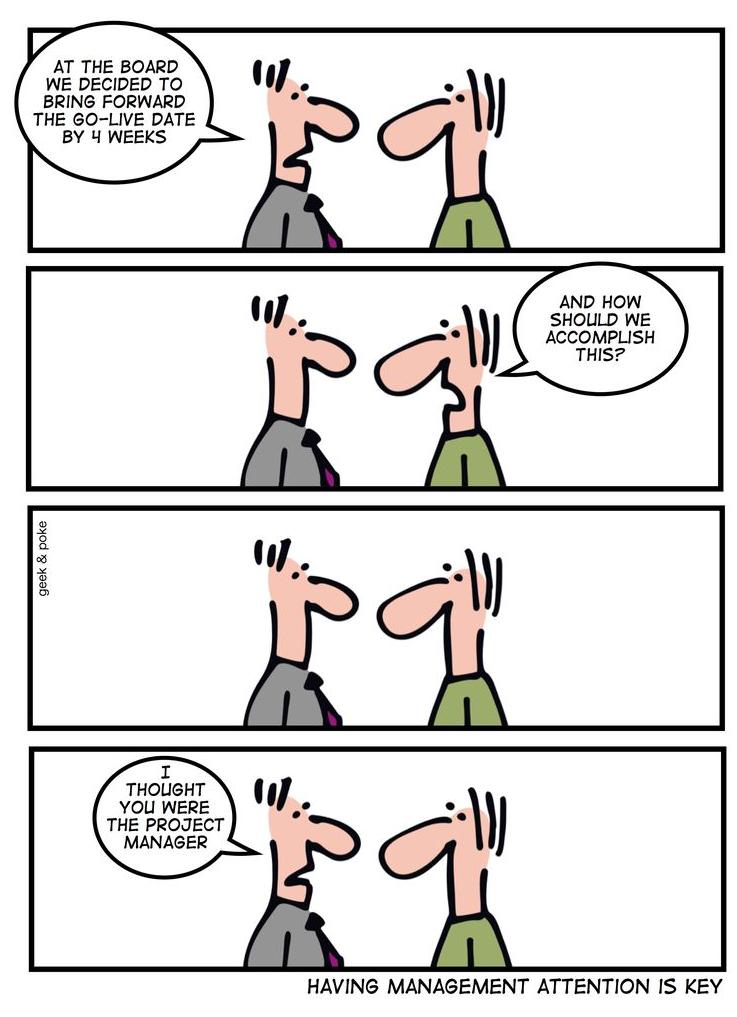 Good coordination and communication are crucial for a new company, luckily, you can find many project management tools that can help you to manage the workflow and stay organised all the time.
Asana: organise your teams, easily assign tasks, decrease email overload, tag content, and conversation and keep everyone focused.
RememberTheMilk: organise, share and split your tasks using an electronic calendar, to-do list, and all-in-one task management tools.
Basecamp: coordinate project administration and communication for your teams and across your departments
Trello: organise projects, tasks and communication for you or smaller teams
Calendly: schedule appointments, interviews and meetings quickly (the tool integrates with Google Calendar)
Evernote: take notes, collect interesting content from the web, archive and organise your work and your team's work and sync between all of your devices.
Join.me: review documents and designs, do product demonstrations and transatlantic web conferences and presentations
Slack: communicate smoothly with your team and coordinate your work quickly
Productivity and Time Management Tools

The most precious resource for startups is time and you need to utilise your time in a productive manner. With these tools, you can also plan future tasks and projects more effectively.
RescueTime: track time and optimise your work by monitoring your computer use
Toggl: track time across your team and improve your workplace productivity
Pocket: Save helpful content and resources to read them later
Google Drive: share documents and work from anywhere
Medium: provide simple way for your team to securely and easily access the cloud tools across any web service
Social Media And Content Management Tools
You need original content and an excellent, well-thought social media strategy. Period.
An active social media presence is fundamental to any business new to the Internet.  But social media platforms and networks have a unique audience, and with different users, comes specifics needs, interest, usage, imagery and "rules."
Social media can help you to introduce your brand to millions of people worldwide, and create meaningful, lasting relationships with your users, clients, fans. But if you want to put your business ahead of the game, you need proper tools to do it right.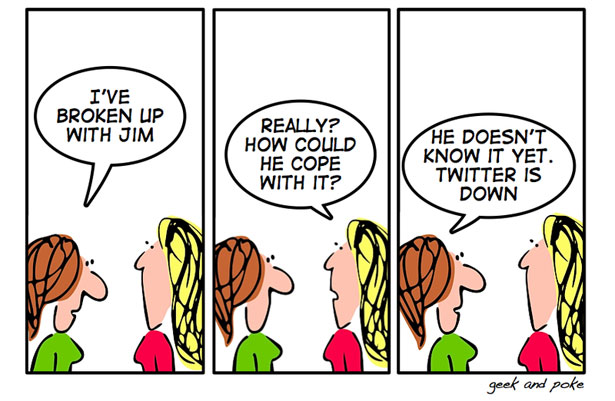 Hootsuite: Popular social media tool to schedule posts, tweets, analyse and manage online reputation and brand mentions.
Scoop.it: publish, find and create content in an easy and meaningful way for better social media marketing.
Content Marketer: connect with influencers, build relationships on social media and promote your content to reach more people.
Buffer: Schedule social media updates and promote your content effectively
IFTTT:  do more work by connecting different project and organisation tool with social media and productivity tools (for instance, every time you save useful content to Pocket and add it instantly to a new board in Trello)
Buzzsumo: curate and discover top quality content and see what your competitors are publishing
Narrow: build a targeted following on Twitter
Resources, Analytics Tools, Useful Blogs, and Websites
HubSpot is an inbound marketing and sales platform where you can find great information on social media and email marketing, SEO, content management, analytics and more.
Moz is an industry inbound marketing leader that provides automated research and analytics tools for better SEO.
Brand24 is a tool that helps you to monitor your brand, product, and services and measure the popularity around it.
Optimizely is a platform that will help you run A/B tests to optimise your website and influence interactions better.
Flare will help you to track traffic and visitors' behaviour, see sharing activities and increase social engagement.
SumoMe captures website leads and gathers traffic data to increase brand awareness.
Google Trends: target the right customers online by searching for the popular content, and discover what your target users are interested in
Google Alerts: Create alerts for your industry and learn what others are searching or writing about, and create alerts for your brand and get notified when someone mentions it anywhere on the web
Google Analytics: tracks and reports website traffic by gathering data about your customers' interests and behaviour across ads, videos, websites, social tools, tablets and smartphones
Adwords: Google's advertising system, one of the most valuable tools to advertise online.
RankTrack: track your competitors' search rank, learn about the trends in your industry, see rankings for YouTube videos and Google Places, see rankings for your site, discover the potential keywords to target your audience.
Best Tools For Marketing Strategy
Surveymonkey: design surveys easily, distribute and collect data and gather meaningful and valuable insights.
Emaze: create stunning presentations of your startups for mentor sourcing and VC pitches, using amazing design templates
Piktochart: design and make appealing and eye-catching infographics for presentations and pitches.
Mailchimp: create and analyse email marketing campaigns, manage subscriber profiles and send better emails to reach your users.
PowToon: introduce and announce your startup with short videos for pitch presentations or your website.
Animoto: Create professional-quality videos from photographs, video clips, easily and entirely unique.
Canva: Create and design graphics for social media and blog
MobileDevHQ: optimise and analyse the app store presence of an app, track search ranking queries in the app store, find keywords, discover top chart rankings, and more.
Pixlr: a cloud-based photo sharing service that includes a number of photo editors, from simple to advanced, one can use on PCs, tablets, and smartphones
Prezi: present your ideas on a virtual canvas with a cloud-based presentation software and a storytelling tool
TinyJPG: make websites and blogs faster by compressing JPEG images by 40-60% while keeping it quality
Screen Recorder: capture still shots, record videos and make annotations on the obtained items, and share it live during a conference call
Sway: create a web-enabled presentation from your iPhone, tablet or laptop and share easily via email, messaging or social media
Fontello: build custom fonts with icons and create a unique text branding for your startup
CRM Tools
Every business is looking for a better way to grow, and Customer Relationship Management software and tools can make all the difference. To find the right business strategy, information is critical. Here are some great CRM tools that can help you to gather valuable data, improve interaction and connect with your customers and above all, provide excellent customer support.
Doorbell: collect in-app user feedback for free for websites, iOS and Android.
Zendesk: build a help centre and organise a live chat with your customers.
Intercom: automate interaction with clients and prospects
Help.com: capture leads, increase conversations and provide excellent customer support
Get Satisfaction: connect your business with customers and foster better relationships, accelerate sales and improve customer support using an online customer engagement community platform
intercom.io: see who is using your product or service and find an easy way to get in contact with your clients sending target messages and emails triggered by time and their behaviour
UICloud: define customer experience for any app
Financial Management Tools 
Managing finances can be a daunting task; without the proper tools to keep track of your finances, the task may be even more challenging and intimidating.
Effective utilisation and management of your initial funds is critical, and these tools can help you to manage your budget, assess profits, spend wisely and run your business efficiently.
Mint: categorise and analyse your budget, manage finances and have insight into your expenditure plans.
Expensify: track your expenses and get reports easily and without a hassle
Wave: track your expenses and income and handle your invoices, payroll system, and bills
Yodlee: link your accounts, view all balances and transactions, analyse where your expenses go and pay bills and transfer funds from your account for free
BodeTree: visualise your income, expenses, and profit in real time and get daily updates of your business's finances
Bench: get your business a personal professional bookkeeper
Best Tools For Networking, Potential Partners and Team Members
Networking is an important part of growing your business. At one point you will have to recruit new people, meet or find people from your industry, search for angel investors, learn more, help your team members improve their skills and more.
Luckily, there are many ways you can grow your business by making your team stronger or your network bigger.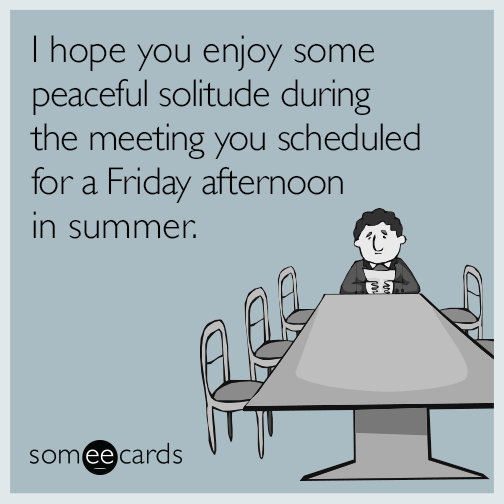 99designs: the world's most popular marketplace for graphic design or you to find experienced and able freelance designers;
AngelList: a website for startups, angel investors, and job-seekers where you can find investors and potential partners
CoFoundersLab: connect with compatible partners, entrepreneurs and co-founders that want to join your startup
Homerun: recruit professionals and experienced job seekers, create authentic job openings and  review applicants faster and easier.
Upwork: the world's largest online workplace for savvy businesses and professional freelancers
Recruiterbox: simplify the hiring process and receive and manage job applications efficiently and quickly.
Bunchball: improve online engagement and work on better customer loyalty using game mechanics
Meetup: meet fellow entrepreneurs in your region and industry and facilitate offline group meetings
Free Invoice Generator: create invoices in PDF and ensure a standard and convenient form for invoicing every order
Termsfeed: create elaborate legal documents in minutes: Privacy Policies, Terms and Conditions, Terms of Use, Terms of Service or Return and Refund Policies
PRLog.org: promote your business by creating a killer press release for free
Coursera: help your employees improve their knowledge and skills and grow in their careers with free online classes from 120+ top universities and educational organizations
Udemy: develop job-related skills by mastering a particular subject or create online courses on topics of your choosing;
edX: learn more in your field of interests from top experts and professors from the best institutions in the world;
Clarity: receive valuable insights, acquire strategic tactics , and get business advice from experts, thought-leaders and fellow entrepreneurs;
Codecademy: attend free coding classes in eight different programming languages and learn from advanced coders;
GitHub:  host and share your open-source software projects, discover and contribute;
Kickstarter: showcase your project ideas, gain recognition, raise funds, find other interesting and ambitious projects;
**********
Bonus Idea:
DRONES – HOW I MADE OVER $50,000 IN 7 DAYS
Step 1 – Buy a drone.
A DJI Phantom 3 Pro (do not buy anything lower than a Phantom 3 Pro since you need the vision position system for indoor flight), or preferably a Phantom 4.
Step 2 – File for FAA 333 exemption.
There are laws in place. To be clear, the distinction comes down to this: (1) you don't need to have an government exemption if you're simply flying for a hobby, (2) if you're flying to make money, then you need the exemption. If you want a copy of the FAA 333 exemption letter I wrote shoot me an email at james@james-compton.com. You can copy it verbatim and simply switch my info out for yours. It will work like a charm.
Step 3 – You have a choice here – create a company or not.
On one hand you can simply form a DBA under your own name, name it whatever you want, and then head off to the races. However, these drones can cut a person's head off. If you form a DBA under your name and your drone hurts somebody, your house and all your assets are fair game in court. Preferably, form an LLC. This will protect all your personal assets. In the event someone gets hurt, they can only sue for what your company owns.
Step 3 – Create a website or not.
It doesn't really matter. What you really need is footage of you flying the drone, showing what you can do. In other words, don't spend any time trying to make a pretty website.
Step 4 – Logo + Biz cards.
Obviously, if you're serious about making big money, you need to be professional. Get a nice logo made and get some business cards made. You'll need these for your sales calls.
Step 5 – Practice flying.
In the beginning you need to fly your drone everyday. For hours. Do this for about a month until it becomes second nature. After that, you'll be able to fly damn near anything.
Step 6 – Scout out the territory.
You're making lists of energy company, power plants, oilfield operations, and windfarm facilities. These are the places that can pay huge money for a quick days work.
Step 7 – Visit all of these facilities.
You're not going to get a bite on all of them, and you won't know which places are interested until you go talk to them. When you approach these people, you want to get to a decision maker. You're wasting your time if your giving a 10 minute sales pitch to a secretary or entry level nerd.
(a) Energy companies.
I worked for a Fortune 500 energy company. These companies use boilers to produce electricity. Very frequently these boilers go offline and are unable to produce electricity due to malfunctions in the tubes inside the boiler. The "OLD SCHOOL" solution has up until recently (and really still is) to build scaffolding inside these boilers and then have human workers crawl around inside there to look for leaks/issues/what have you. Thus, there are some problems presented (1) insurance issues (obviously), (2) high danger element, considering it's pitch black inside, (3) as well as the potential risk in case someone were to fall and get hurt. These you can easily charge $15,000 per day. All you do is fly the drone inside of the boiler, take pics, make vids, and that's it.
(b) Oilfield companies.
You can do inspections. The government recently passed a mandate that requires all oil companies to test the air for emissions. Note – if you end up landing a contract with an oil company for this, you're going to need to buy the DJI Matrice and fit it with a flir camera. Email me if you want to know more details. Onward. The best option is flying & inspecting short pipe sections (think 10 miles or less) where you can compete with airplanes.Your pitch here is easy. Charge them half of what they're paying to the airplane guys. Simply say "I'll only charge you guys half of what you're paying the airplane folks". That's it. There's big money here. Think year long contracts, valuing over $100,000.
(c) Windfarms.
This is another area where I've done inspections. There is some competing technology emerging in the form of high powered, ground-based cameras. If the windfarm is using this technology, you wont' have any luck. If they aren't then you can expect a cool $10,000 or more from inspecting the boxes up top as well as the blades.
https://james-compton.com/
**********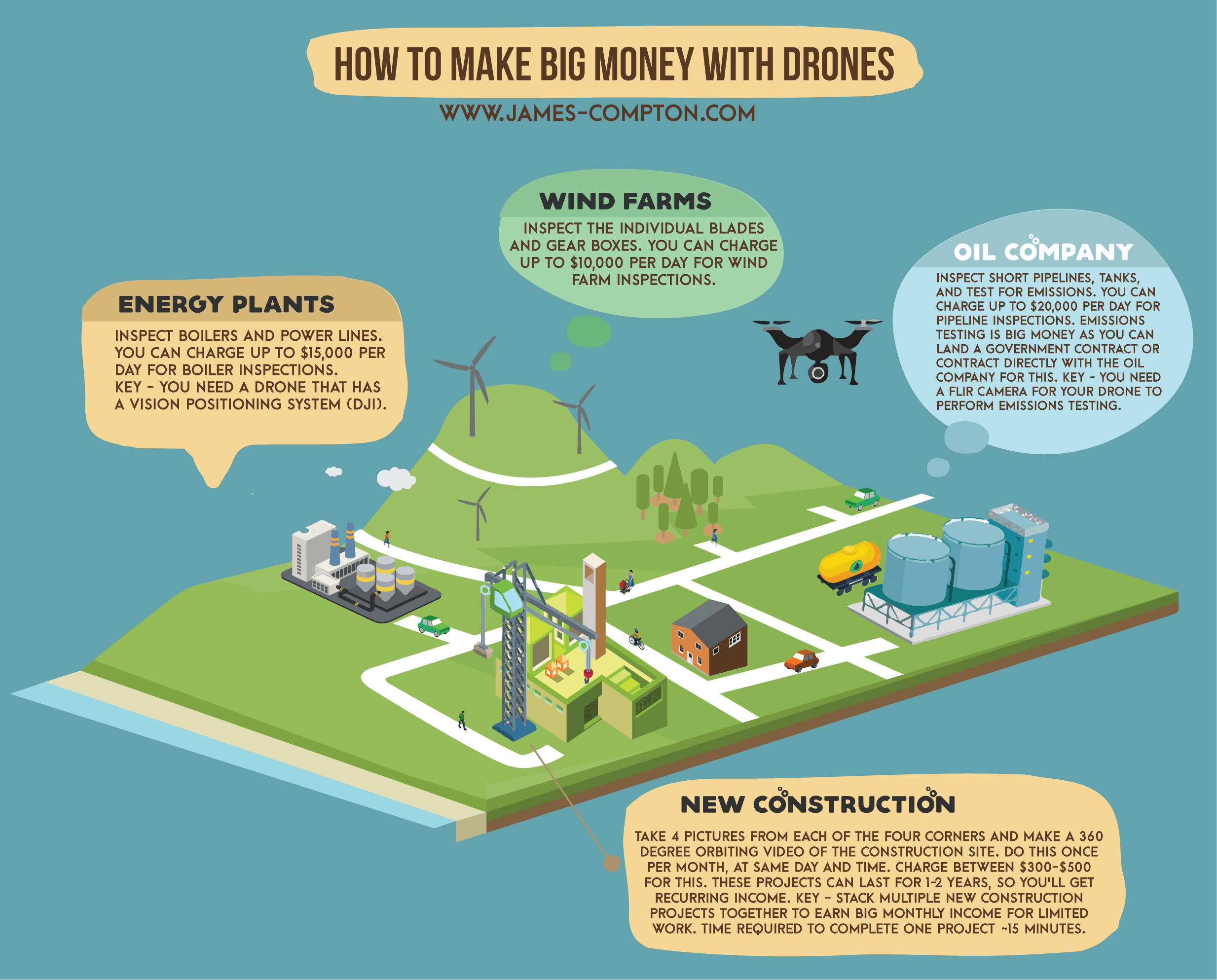 **********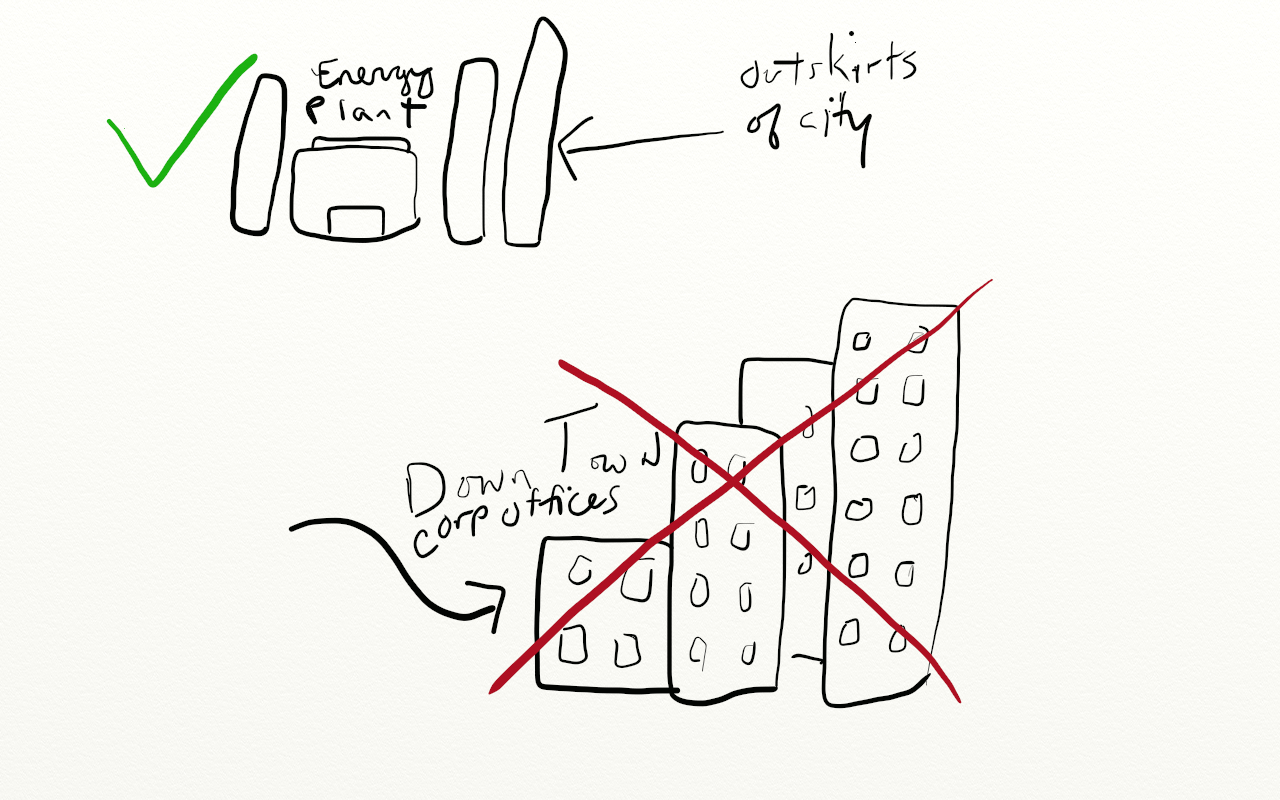 talking to them will be more of an enjoyable experience than say trying to talk to some corporate suit working on spreadsheets. So wind farms are set up like this: there is a location with a lot of wind turbines. There may be hundreds of them. But located in the midst of these turbines you'll see a small building. This is where the operators and decision makers reside. So you get in your car, drive up to these small buildings, and knock on the door. Someone will answer, you'll then tell them that you do X,Y,Z drone inspections and you'd like to talk to whoever is in charge of turbine inspections. Note – beware of the initial gut reaction of whoever you first talk to. The initial reaction will be to get you away and out the door. DO NOT F**KING DO THIS. Keep talking and running your mouth, no matter what. This initial gut reaction is common and you wouldn't believe the deals and contracts I've landed by simply continuing to talk regardless of the initial negative reaction.
Think about it – don't you remember a certain time, when somebody was trying to sell you something, and you didn't want to buy, but the person kept talking and bothering you about it, and then all of a sudden you find yourself actually starting to like the person who is trying to sell you? Of course, you do. Your goal then is to be that person. Sales pitch here is the same as for the energy plants. You provide drone inspection services, hand them a business card, set up further meetings, and probably the best thing you could do would be to bring (1) your drone and (2) Ipad. You'll use the IPAD to show the pics and videos your drone is capable of making. You'll then ask them if they want to see the drone in live action. From my experience, there is a 50/50 chance the decision maker will want to watch you fly the drone. If you get to that point, then experience says you'll get the contract.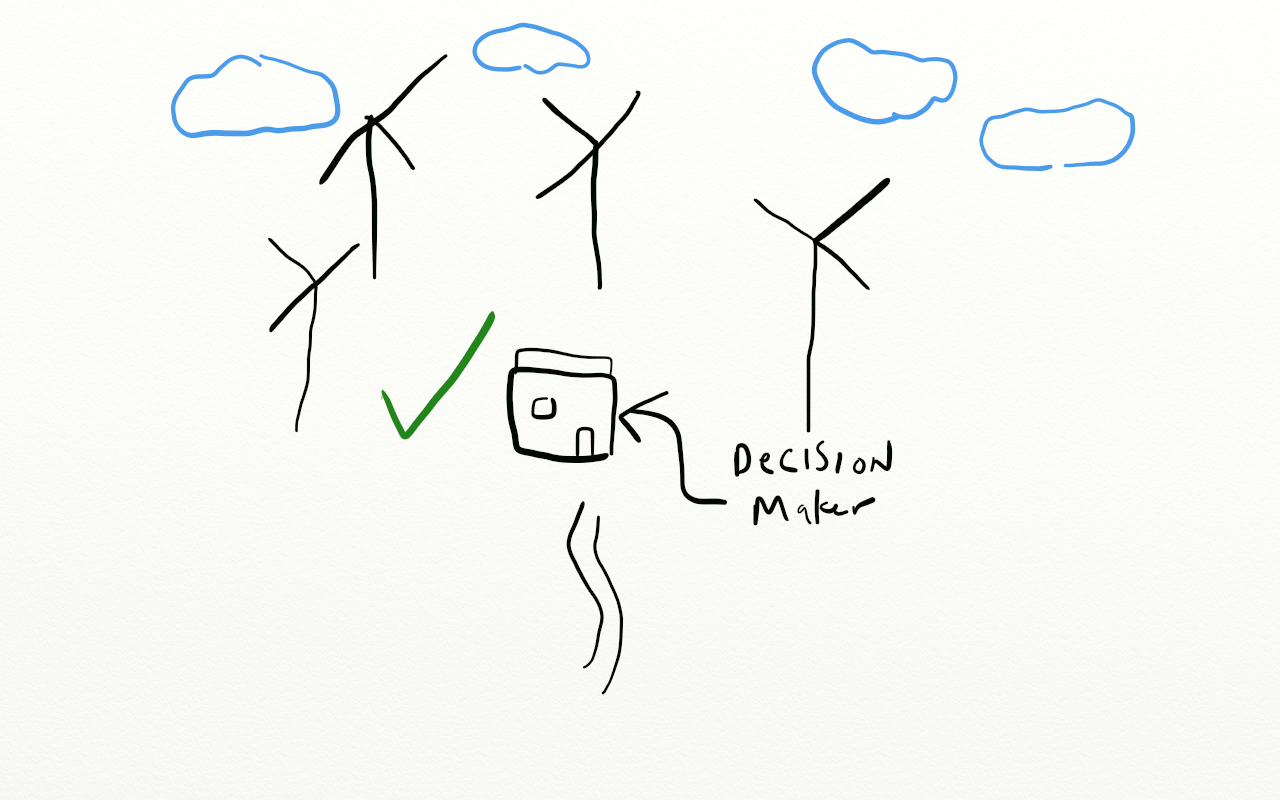 3. Oil companies. These are the big daddy hard ones. Oil companies are designed -I repeat -designed with the end goal of limiting access to decision makers. They simply do not want solicitation. This means you have to get creative. And if you're seriously contemplating or pursuing drone inspections, then I should be talking to the f**king choir.
Oil companies in comparison to energy plants and wind farms have a corporate office where the decision makers reside. So if you hate (like me) talking to stiff corporate suit types then you're going to have to take one for the team and put those harsh feelings aside.
When you walk in the front door(take your drone and IPAD with you), chances are you'll encounter a secretary of some kind. His/her goal – to keep you out and send you on your way. So your job is to make their job hard or impossible. As above, fight your initial reaction to leaving when they attempt to make you leave. Stay in the fight and keep talking!!! I'm telling you, for some counter-intuitive reason, people like it when the person that's trying to sell them something doesn't give up but keeps talking! So keep talking. While you're talking you're going to want to be asking questions about who you can talk to that's in charge of pipeline inspections. Don't leave the building without getting this person name and a meeting scheduled with them. If you leave before you get this information, then kiss your chances of a highly lucrative contract goodbye. Typically the way it works out is this – you stay and bother the secretary. They try and get you to leave. You don't leave but keep insisting on having a quick meeting with the decision maker. The secretary will then contact said decision maker while you wait in a seating area for a few minutes to an hour. Then when said person comes out to greet you, you take it from there and apply the lessons you learned above. If you haven't read my other posts about your sales pitch at oil companies, it's this: you can inspect short pipelines (less than 10 miles) for leaks. You can do it for half of what the airplane guys are charging. Also, if you have purchased a Flip camera for your drone, advise the decision maker that you can also perform all emissions testing for them.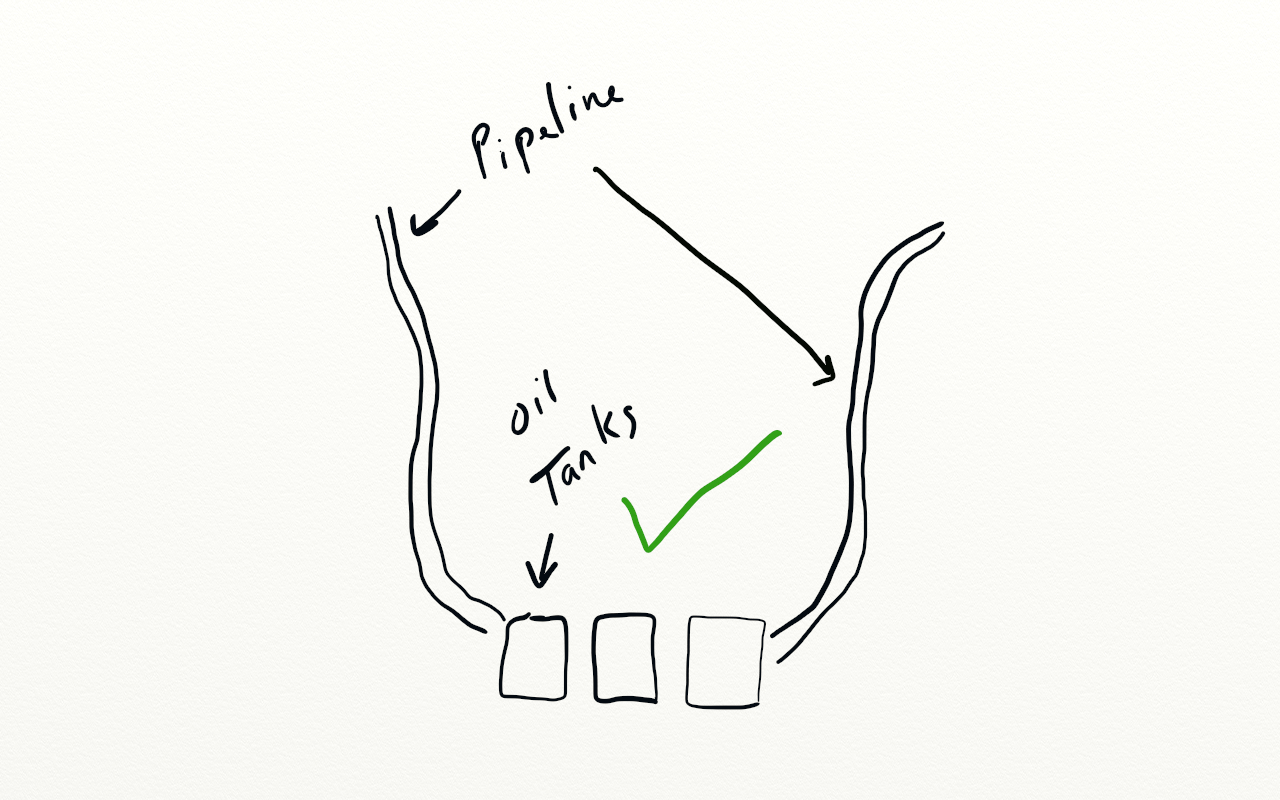 4. New Construction. New construction projects are super easy to find. Just look for big cranes and building equipment. Good areas to look are downtown, central areas. These new construction projects can last anywhere from 1-5 years! Ok, so where do you find the decision maker at a new construction site? Simple. Look for the mobile home units. Once you locate the mobile home(s) on the construction site, walk in with (1) Drone, and (2) Ipad and ask to talk to the project manager. Let me be super clear about something – project managers LOVE ***FREAKING LOVE*** to see the construction progress. Traditionally, project managers have had to rent out roof space on adjacent buildings where they placed time-lapse cameras. These cameras would take pics every so often, once or twice per day for however long the construction lasted. The end result is a time-lapse video that is static in nature. Static meaning from only one angle.
New Construction projects and the guys working on them are along the lines of energy plants and wind farms. Blue collar guys who are easy to talk to. This includes the project manager. Simply walking into the mobile homes and asking for the project manager will usually get you straight to the man. DO NOT UNDERESTIMATE the money making potential of doing only new construction projects. Your pitch then is this – you'll take pictures from each of the four corners of the construction site along with a 360-degree orbiting video of the construction site, once per month, on the same day and time for the length of the construction project.
Let's say you bill out at $300 for said service. That's $300 per month. Now further suppose the construction project is to last 3 years (36 months). This equals $300 per month X 36 months = $10,800. The coolest thing – this job only requires about 15 minutes to do!!!!! $300 for 15 minutes worth of work ain't such a bad thing is it?!?!
Ok, let's further extrapolate on this framework. Since the time involved in new construction projects is minimal ~15 minutes, why not stack up multiple new construction projects? Let's say you land 3 more new construction projects all at the same pricing as above. You get $300 X 4 jobs = $1,200 per month for 36 months or $43,200. Essentially, you'd be making $1,200 for maybe an hours worth of work. And you only thought doctors were the ones making that kind of money!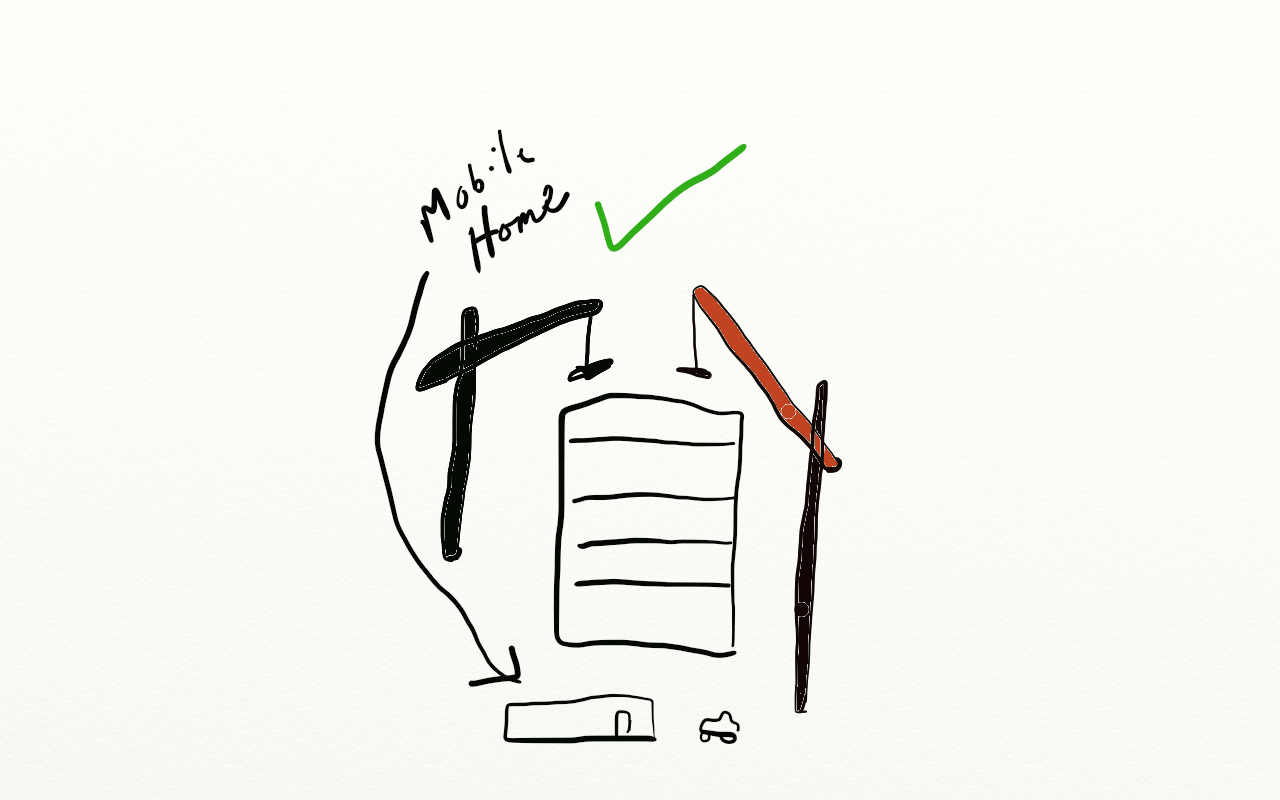 **********
The Booming Demand for Commercial Drone Pilots
Training programs are popping up around the country for a rush of new jobs.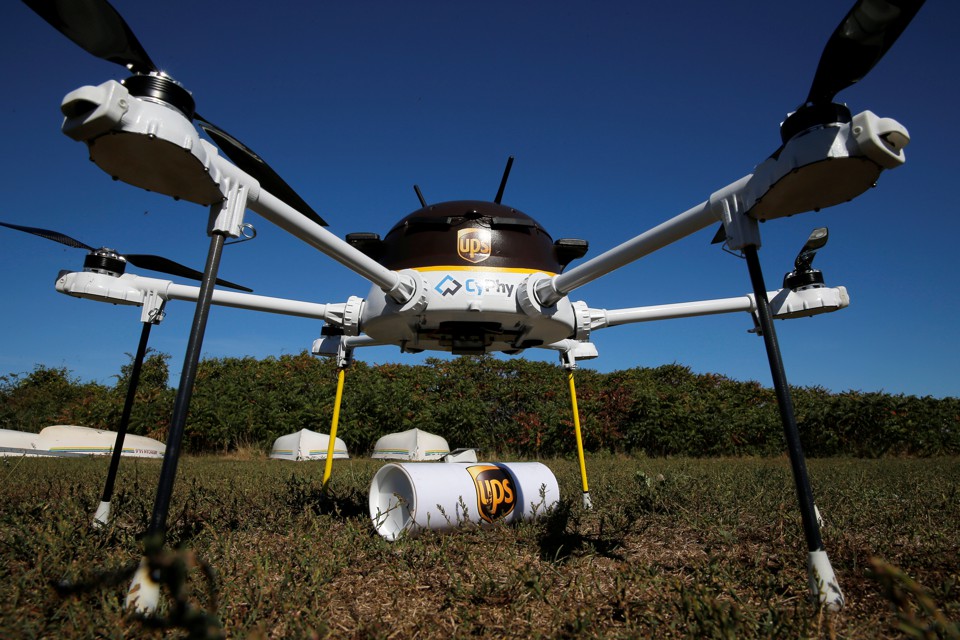 Last year, the Federal Aviation Administration (FAA) released its requirements for flying drones that weigh under 55 pounds. The rules state that the pilot must keep the drone in sight at all times, not exceed 100 miles per hour, and operate the drone only during daylight hours. Pilots must also report accidents that result in an injury.
While the list of rules for operating a drone is long and detailed (read the whole thing here), the requirements for becoming a drone pilot are relatively simple. You need to be at least 16 years old. You also need to pass a written test. After that, you can fly a registered drone. And it's becoming increasingly possible to find work that will pay you for this skill.
From their origins in the military, drones are now appearing in many different industries, including real estate, filmmaking, and advertising. Companies such as Amazon and Google are testing ways to deliver packages via drone in the future, although federal rules for commercial drone delivery are not yet in place, and some cities are moving to restrict drone use. A 2013 report released by a trade group, the Association for Unmanned Vehicle Systems International, projected more than 100,000 new jobs in unmanned aircraft by 2025. Analysts at PricewaterhouseCoopers predicted last year that the global market for commercial applications of drone technology could reach $127 million by 2020.
To match the demand for jobs that require a person to know how to operate a drone, training programs are popping up at universities and institutes across the country. The Phoenix-based Unmanned Vehicle University (UVU) is one school that focuses on training drone pilots. UVU offers graduate degrees in unmanned systems engineering as well as hands-on pilot training courses.
Tuition for UAV (unmanned aerial vehicle) pilot certification costs between $3,500 and $4,000, and students don't need a college degree or any prior experience with drones. UVU, which is for-profit, teaches groups from the public sector (military units, police departments, and federal agencies) and private companies as well as individual students.
CityLab spoke to Paul Dragos, dean of the School of Flight Training at UVU, about the process of becoming a drone pilot.
Tiffany Kelly: What got you interested in drones?
Paul Dragos: First, it's a huge, ballooning industry. We're at a point now where, whether we like it or not, drones are going to become part of our everyday life, very similar to automobiles. So I'm excited to get involved in an industry that's just going to be a huge part of our society. Second is the aviation part. As an ex-Navy pilot, I've always been attracted to aviation and flying. It was a very good fit.
Kelly: What's your role at the university?
Dragos: I manage instructors located around the country and they all report to me. Almost all of our instructors have at least 10 years of experience with radio-controlled aircraft and drones. I also set up special training sessions for police departments and military units.
Kelly: You manage the program to earn a UAV Pilot Certificate. What is the process for that?
Dragos: There's three steps. The first step is a set of videos, and it's close to 16 hours of online videos. Each segment is about 20 minutes and at the end of that is a quiz.
The videos will get you familiar with aspects of drones: for example, airspace limitations, flight, how drones work, weather conditions, and more. Once you complete that part, you are sent a simulator that hooks up to your computer. The simulator has a controller that looks exactly like a drone controller. You go through about 12 hours of tasks. When you pass that, you meet with an instructor in person. The hands-on training is typically two days long.
Kelly: Once a person earns a certificate, do they need to meet other requirements with the FAA?
Dragos: You are required to have a drone pilot license—that's called FAA 107. Our university has a couple of courses on how to prepare for taking the 107 test.
"We have teenagers who play video games, middle-aged people who are looking for a career change, and people with aviation experience."
Kelly: Do you see people wanting to become a drone pilot as a second career option?
Dragos: It's all across the board. We get students of all ages. We have teenagers who play video games, middle-aged people who are looking for a career change, and people with aviation experience. Some students have a modest interest, while others have huge goals with large numbers of drones for an organization.
Kelly: Is there a good job market out there?
Dragos: Absolutely. There are huge numbers of jobs out there. The number is just going to grow. There are literally hundreds of different uses for drones in the industry. The boundaries are limitless.
Kelly: Do students have specific requests?
Dragos: It's very flexible and very student-focused. That is why we keep it one-on-one. We can accommodate just about any request from the student. Some students will come in and say, "I've never flown a drone," or "I've flown a drone but I want to learn new skills." Other students will say, "I'm applying for a specific job where I'll be inspecting cellphone towers. Can you teach me how to do a proper inspection of a cellphone tower?" We do have that capability. One of my instructors is a cinematographer and drone pilot in Hollywood. I send any student who is interested in filmmaking or cinematography to that instructor.
Kelly: Have you seen an increase in people signing up for drone training?
Dragos: On August 29, the FAA came out with the requirements to operate a drone. We've seen an increase pretty much every month since.
**********