**********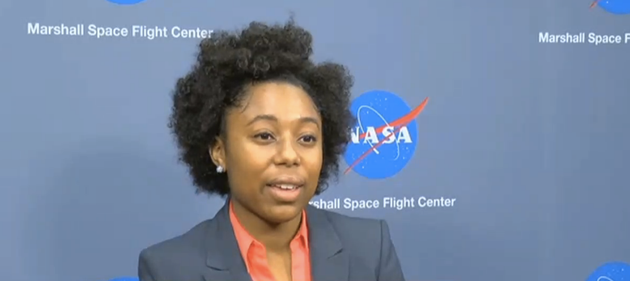 Tiera Guinn is just 22 years old and she's already working for NASA.
As a Rocket Structural Design and Analysis Engineer for the Space Launch System that aerospace company Boeing is building for NASA, Guinn designs and analyzes parts of a rocket that she said will be one of the biggest and most powerful in history.
Guinn, whose career trajectory seems like a sequel to the much-acclaimed "Hidden Figures" movie, has been aspiring to become an aerospace engineer since she was a child.
Her mom, who noticed her daughter's skills from a young age, made sure to Guinn stayed sharp by putting her intelligence to use…at the supermarket.
"When [my mom and I] would go to the grocery store, she would get me to clip coupons [and] put it in my coupon organizer," Guinn told WBRC News. "By the time we got to the register, I'd have to calculate the exact total, including tax. And I did that since I was six years old."
"One day I saw a plane fly by and I just had this realization, 'huh, I can design planes. I'm going to be an aerospace engineer,"' Guinn said.
She chose all of her middle school classes accordingly and commuted an hour to go to the high school that would best prepare her for the future.
Now, Guinn will soon be graduating from MIT with a 5.0 and is clearly on a path to success. She said she'd advise young girls looking to follow in her footsteps to expect obstacles throughout their journey.
"You have to look forward to your dream and you can't let anybody get in the way of it," she said. "No matter how tough it may be, no matter how many tears you might cry, you have to keep pushing. And you have to understand that nothing comes easy. Keeping your eyes on the prize, you can succeed."
http://www.huffingtonpost.com/entry…-engineer-at-nasa_us_5894c59be4b0c1284f25c913
**********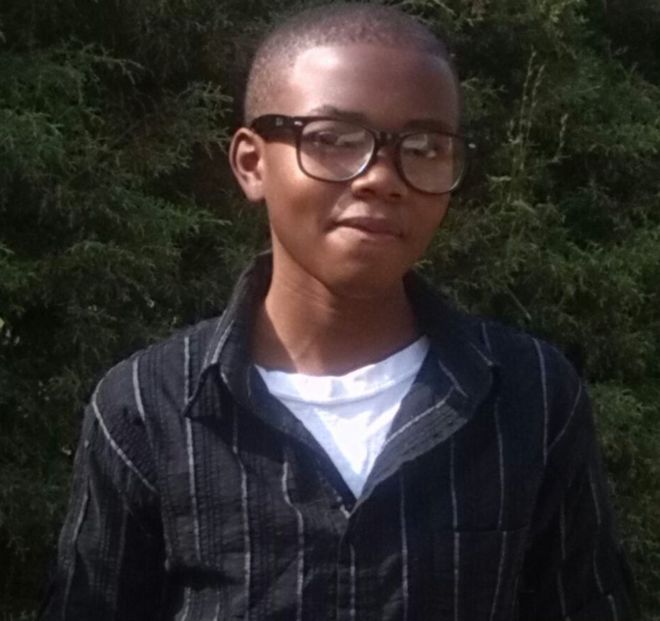 The first African winner in Google's annual coding competition is 370km (230 miles) from home, sitting outside his cousins' house in the Cameroonian capital, Yaounde, because the government has cut off his hometown from the internet.
As cocks crow in the background, 17-year-old Nji Collins Gbah tells the BBC about the series of complex technical tasks he completed for Google between November and mid-January.
Nji had thrown himself into the contest, using knowledge gained from two years of learning how to code, mainly from online sources and books, as well as other skills he was picking up on the fly.
The prestigious Google Code-in is open to pre-university students worldwide between the ages of 13 and 17. This year more than 1,300 young people from 62 countries took part.
By the time entries closed, Nji had completed 20 tasks, covering all five categories set by Google. One task alone took a whole week to finish.
And then just a day after the deadline for final submissions, the internet went dead.
Nji lives in Bamenda in Cameroon's North-West, a journey of about seven hours by road from the capital (according to Google).
It is an English-speaking region where there are long-held grievances about discrimination and what people see as the Francophone establishment's failure to respect the status of English as an official language of Cameroon.
In recent months, disgruntlement has escalated into street protests and strikes by lawyers and teachers.
http://www.bbc.com/news/world-africa-38922819
**********
A 10-Year-Old Boy From Texas Just Invented a Device to Prevent Babies From Dying After Being Left In Hot Cars
Bishop Curry V was inspired to create the "Oasis" when a baby in his neighborhood died last summer after being left in a car.
A young Texas boy has invented something that every parent could use: a device to prevent infant hot car deaths.

Bishop Curry V is a 10-year-old fifth-grader at Melissa Ridge Intermediate School. He's also the son of Bishop IV, an operational excellence manager and process engineer who works at Toyota Financial Services in Plano, Texas. Bishop's dad knows better than most how cars work when left in direct heat and understands how infants can unknowingly be left behind in their parents' vehicles. "Sometimes babies fall asleep and they're really quiet, so if you're rushing home from work or you're rushing to the grocery store, I could see how somebody could forget," Curry IV told NBC.
The boy's device is currently in the design stage – he has a clay prototype of it built – and already has a provisional patent. His invention would work by detecting whether a child was left in the car, then blowing cold air on the baby to prevent the child from overheating until the parents and/or authorities arrived. It attaches to a car seat (or an actual seat), and it also alerts police and parents by text that a child is trapped. Bishop calls it the "Oasis" and he and his family have already traveled to the Center for Child Injury Prevention Studies' annual conference in Michigan to present the idea.
Bishop explained to his local NBC news station that he was driven to invent a solution after he heard about a baby dying in a hot minivan last year, just outside a home in Melissa, Texas. The Curry family resides in nearby McKinney.
The infant's death literally and figuratively hit close to home for Bishop, who has a 1-year-old sister of his own. "I heard about babies dying in car seats and they could have grown up to be somebody important," the middle-schooler told Toyota, who was informed of the invention by Bishop's proud dad. "It makes me pretty upset." The Curry family has also set up a GoFundMe page to raise the money needed to get Bishop's invention patented and move into the manufacturing stage.
Each year, approximately 37 children die (on average) of heat-related deaths after being left inside vehicles. It's a serious problem and research has shown that it can happen to any parent – it's not just an issue for so-called "forgetful" moms and dads. With Toyota's involvement, hopefully Bishop's device (or one like it) will become standard issue for any parent of young children.
https://www.yahoo.com/beauty/m/ca06…1b1d6a31e81/a-10-year-old-boy-from-texas.html
Gofund me page:
**********